EU-CA Gender workshop 2020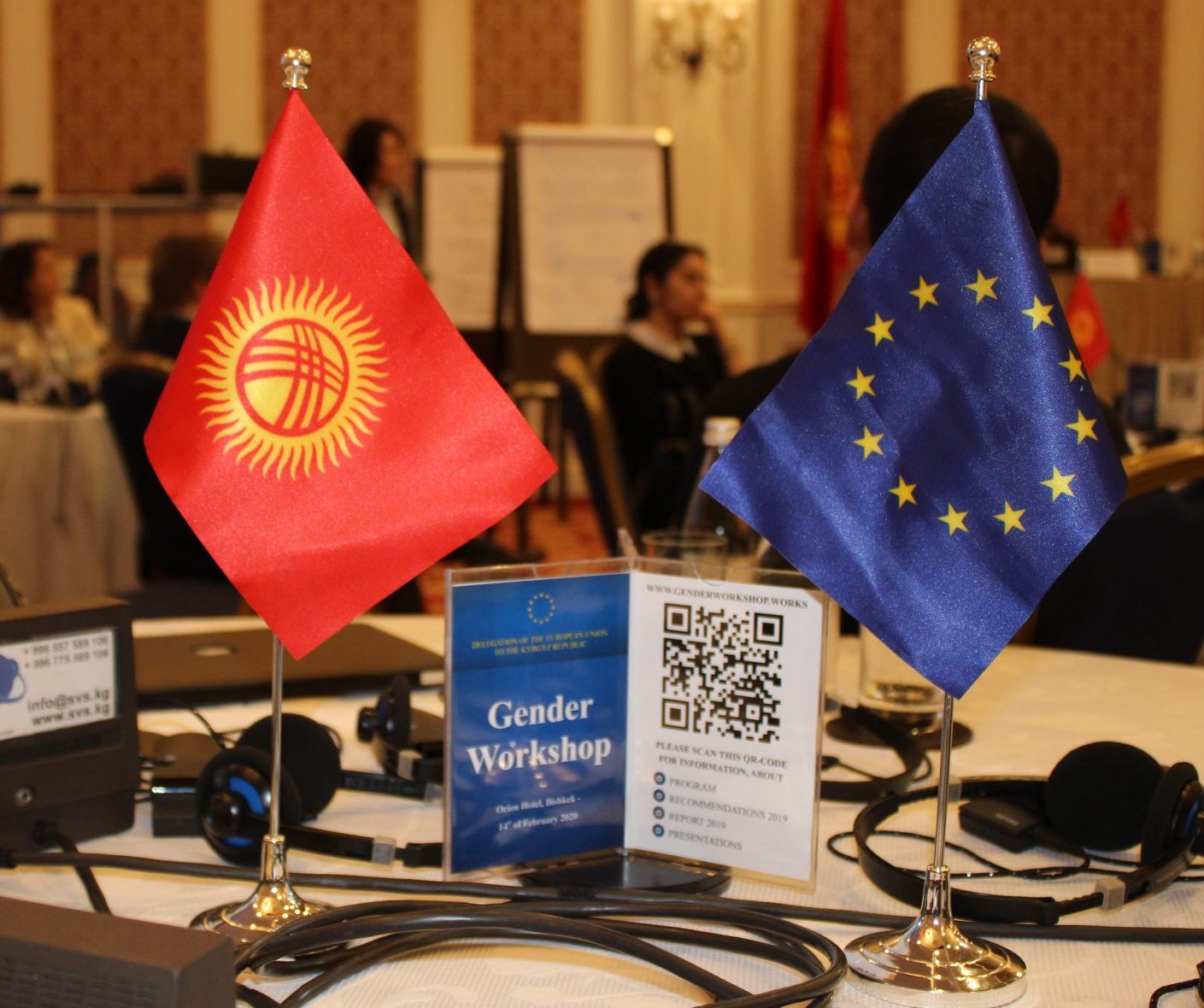 On February 14, 2020, the DatkAim Project team participated in the "Gender workshop 2020" organized by the European Union Delegation to the Kyrgyz Republic.
The seminar was attended by representatives of government agencies – gender focal points, representatives of project partners, team leaders and experts of EU projects, representatives of international donors and EU member states, and EUPES staff.
The aim of the seminar was to look at ways in which EU programs can contribute to the promotion of gender mainstreaming.
Welcoming speeches were made by Charlotte Adrien, Head of the Cooperation Division of the EU Delegation to the Kyrgyz Republic, and Janyl Alybayeva, Deputy Minister of MLSR. Also in the framework of the seminar, Nadir Santashevna Jusupbekova, KR Deputy Minister of Education and Science, made a presentation "Development of methodology and institutionalization of antidiscrimination and gender expertise of CBM in Kyrgyzstan".
The seminar participants noted the importance of interaction between all structures to achieve gender equality and dynamic development of society. The seminar also discussed further actions within the framework of EU gender policy, in particular, continuation of gender mainstreaming in 2020 in EU-funded projects, achievement of the goals of the EU Gender Action Plan for 2016-2020, harmonization with the Action Plan of the Kyrgyz Republic for achieving gender equality for 2018-2020. As well as creating synergies with the "Ray of Light" initiative.
The proceedings of the Seminar on Gender 2020, including the recommendations and the report of the Seminar on Gender 2019 are available on the European Union website at http://genderworkshop.works/ru/.
Seminar report